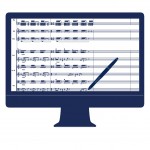 I offer the following services of re-writing/copying sheet music:
preparation of sheet music and music graphics on the basis of manuscripts (music scores, including advanced graphic notation of contemporary music)

preparation of sheet music and music graphics on the basis of antique books and partially destroyed sheet music (e.g. mensural notation, Russian songs written in Cyrillic)

preparation of orchestral parts on the basis of manuscripts or ready music scores (I especially pay attention to comfortable page turns for orchestra musicians)

preparation of scores on the basis of existing orchestral parts

transposition (transposition of songs, piano pieces and others)

preparation of music graphics, music examples for publications (scientific works, master's theses, doctoral dissertations; textbooks, music books)

preparation of piano transcriptions for the registration of music pieces at ZAiKS
The company is specialized in preparation of a digital (computer) version of sheet music, mainly of the newest music of contemporary composers, on the basis of manuscripts. Among the composers, whose scores were digitized by Ars Musica to PDF format, are Prof. Bronisław Kazimierz Przybylski, Prof. Sławomir Kaczorowski, Ass. Prof. Ryszard Gabryś, Tadeusz Wielecki, Artur Zagajewski D.Mus.A., Katarzyna Taborowska.
As a qualified music theorist and composer I guarantee a high degree of professionalism and diligence as well as a relatively short realization time. I offer my help with creating and putting into the score of several non-standard graphic solutions according to the composer's intentions. I am familiar with advanced and sophisticated notation; I try to reflect all of such ideas in the digital score (until now, successfully). Many times I also found small 'typos' in the manuscripts (e.g. missing accidentals, wrong clefs, missing articulation signs or return indications and the like). I stick to the rules of 'musical orthography' in accordance with the correctness of music notation, including the dynamic, articulation and agogic indications.
---

Finished materials can be sent back in PDF format or in image file formats: JPG, TIFF (and others if required) according to the print standard. The materials which I need for my work can be sent to me by e-mail (PDF, JPG) or via traditional mail (photocopies).
---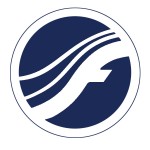 It is also possible to order the materials in the Finale 2014 file format MUSX (or MUS). However, there is a small risk of the incompatibility of platforms (Macintosh vs. Windows), font types and plug-ins of which I use many. Therefore, usually I prefer to send image files.
---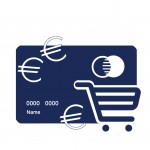 I always try to offer reasonable prices. Before I start my work, I prepare a price evaluation and wait until it has been accepted. I usually send the finished materials by e-mail together with my bill to be paid by bank transfer.